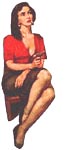 VINTAGE PAPERBACKS Good Girl Art
GGA This Babe Is In Trouble
---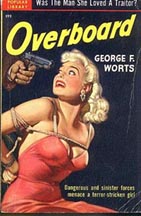 This group of covers is in the time honored genre of a fair maiden in distress or The Perils of Pauline. These lovely women are in trouble; tied up, threatened, beat up and so on. And, for some reason, this is probably the most used GGA cover theme. On the left is a famous Rudolph Belarski cover of a voluptuous woman bursting out of her dress and the ropes that tie her. She's not exactly the girl next door but what did she do to deserve this? There are a couple more tied up covers below and way below are a couple of covers with women in Serious Trouble. If this disturbs you, go to the Violent Femmes or Gun Moll sections of the Gallery where the women are in charge.
---
Click on Any Image to see full size cover reproduction, then your Browser's BACK function to return to this page.
Campus Town has it all. The Good Girl in a fiery red torn dress; the KKK menace; whipping and the allusion to morally depraved college girls. It is also one of the top covers from Earle Bergey.
The Mating Cry is a Paperback Original by the well known Science Fiction writer A.E. van Vogt and issued by Sleaze publisher Beacon Books. What is going on here? Up to the 1960s, Sci-Fi was known for being sexless and Beacon set out to rectify that with their Galaxy imprint, which featured several well know SF writers. Of course, with Beacon she couldn't be too distressed with her situation.
So, here is another kind of trouble. This time from the time honored pulp generic Yellow Menace villain. The white dress stresses her purity while the sneaky eyed, buck-toothed Oriental tries to throttle her. Pull out all the stereostops. Who will come to her rescue?
And no menace genre is complete without Jack the Ripper menacing a poor Victorian prostitute. This is also our first encounter with a knife which is a favorite menace tool. Guns are too ordinary. Monarch Books is the second leg of the Sleaze Triad, with Beacon above, and Midwood.
Finally the scariest of them all, being glared at by your psychotic psychiatrist. Being in a Beacon Book, she must have a nymphomaniac disorder, otherwise why would she be there in her nightgown?
Here we have 2 covers of a pretty girl being chased through the swamps which appear almost identical. The digest is an Australian imprint (1953) with a repainted cover. Makes you wonder why they bother. Perhaps they felt she needed a red dress to be sexier.
And then there's that kind of trouble. Waste No Tears is a Canadian imprint. Most of their covers were cruder but sometimes crude is what sleaze needs.
Here are a few more: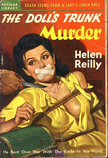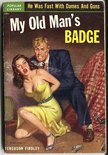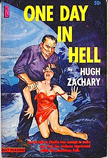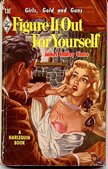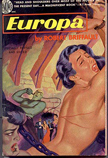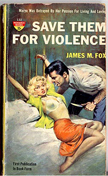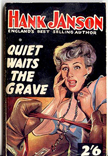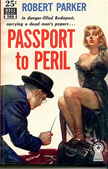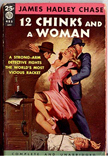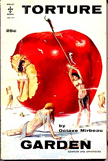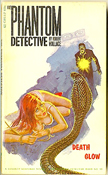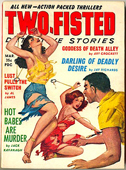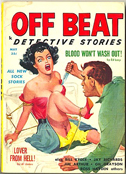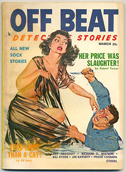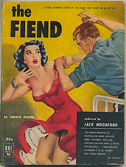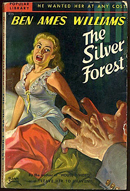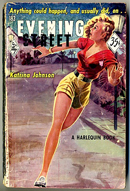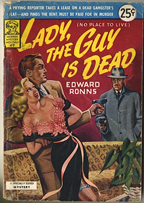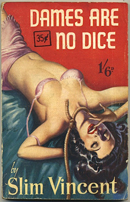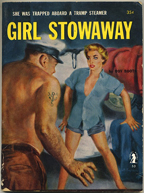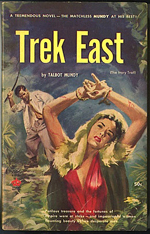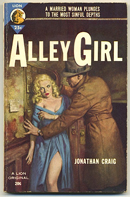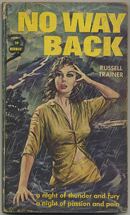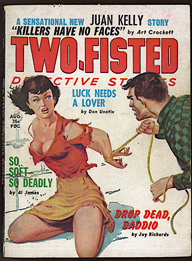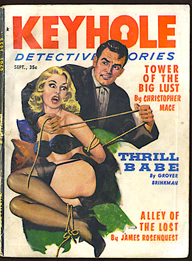 And Then There Is Serious Trouble